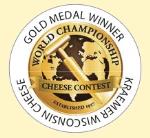 It's Wisconsin Cheese time again!
The  Knights in an effort to support "Coats for Kids" are, once again, selling Kraemer's Wisconsin cheese, cheese spreads and sausage.
Click here for the
Kraemer Bulk Cheese Order Form and Prices
.
You may also email your order to Ed Miller at
sb11th@yahoo.com
, or call your order into Ed Miller at
501-922-0501
(Home) or
501-282-2641
(Cell) or Wayne Winters at
501-922-0526
or John Meyers at
501-915-0746
.


Ten knights died since the 2012 memorial mass: Lee Borne, William Freeman, Benjamin Harvey, Richard McAllister, John McGrail, Leo Naeger, John Powers, Sylvester Sedbrook, Tony Tudisco, and Don Wells.  A vase with 122 flowers was placed at the base of the steps to the altar, and a flower for each of the ten knights was added to the bouquet by an Honor Guard member as the names were announced by Father Elser. 

The following widows were in attendance, and the names of their husbands were read by Deputy Grand Knight Bob Honzik and Faithful captain Dave Johnston:  Joan Ashley, Ellie Barker, Christine Berich, Mary Pat Billings, Theresa Borne, Jeanne Christensen, Ruth Cirzan, Connie Cody, Tina Cooper, Pat DeNomie, Jean Dobes, Jackie Fayman, Marcella Gausling, Arlene Giedt, Alma Joliff, Beth Kent, Marcie Margel, Marion McConnell, Margie McGrail, Elsa Naeger, Judie Pearson, Joanne Podraza, Lucy Rodden, Carolyn Squire, Lillian Starziak, Millie Steveken, Pat Stoiber, Donna Uhen, Kay Wells, and Ruth Wolfer.
Invitations were mailed by Grand Knight Dick Breckon to 49 widows of knights who live in Hot Springs Village; 32 indicated they would attend.   The evening began in the narthex with the widows receiving a corsage and having their picture taken.  They were then escorted to their pews in the nave by a member of the Honor Guard.  Father Elser was the celebrant of the 5:00pm mass, and he was assisted by Deacon Larry Lipsmeyer.  In addition to the guests, there were 130 knights and spouses in attendance for the mass and banquet.  Special guests were District 10 Deputy Roy Anderle and his wife, Cathy.
The Coats for Kids program is again made possible through funds raised by the Knights' sale of Kraemer's Wisconsin Cheese.  For information about the cheese sales, reference the article on this web site or contact Ed Miller (501-922-0501), Wayne Winters (501-922-0526), or John Meyers (501-915-0746).
Check out a few pictures in
Photos
.
As it did last year, the Council has donated 96 new coats to five elementary schools in time for the winter season.  The schools that received their coats on October 31 include:  Fountain Lake Elementary and St John's in Hot Springs; Our Lady of Fatima in Benton; Mountain Pine Elementary, and Jessieville Elementary.  Coordinator of the Coats for Kids program John Bodensteiner was ably assisted by Ed Keearns, who maintains an ongoing connection with area public school counselors and principals through the "basket" program for needy families.
Following the 9:00am mass on Wednesday, October 30, the Knights of Columbus 'One Life, One Rose Our Lady of Guadalupe Silver Rose Program' was held.  Each year the Silver Rose travels from Canada to Mexico, and it is hosted by councils along the way.  Ron Boudreaux worked with the State Council and Deputy Director Roy Anderle to schedule the program. Prior to its visit to Council 10208, it had been at St. Jude's Council 11604 in Jacksonville.  Gerald Krawczynski took it to a representative from the Msgr. A.P. Gallager Council 7258 in Mena, its next stop.    

While council participation in the 'Running of the Silver Rose' is optional, Council 10208 has been involved for several years. The program has four parts following the Introduction: 1) Holy Rosary; 2) Liturgy of the Word; 3) Act of Consecration; and, 4) Final Blessing.

Bob Bowman carried the Rose in procession with Deacon John Froning and Chaplain Father Elser.  Bob led the intoductory prayers and started the rosary.  Deacon John led alternating mysteries, and Father Bill recited the prayers of consecration and the final blessing.  Since the program followed immedately after mass, the Liturgy of the Word was not included.

The opening statement captures the essence and purpose of the program, and it reads as follows: 
"As Catholics, we are called to be a people of life and a people for life.  The challenge before us is to teach the world that the life of each human being, unique and unrepeatable, begins at the moment of conception and ends by natural death.  To accomplish this we turn to the Blessed Virgin Mary, through whom the Word was made flesh.  Through Mary, under her title of Our Lady of Guadalupe, Patroness of the Americas, we seek the grace and strength to bear witness to the reality that every human life is sacred, a gift from God.  We take this opportunity to commend oursleves to our Mother, seeking the strength to proclaim the gospel of life, in season and out of season, until respect for the sanctity of human life is restored throghout the world."

There were thirty-eight people in attendance, one half of whom were knights.

The menu consisted of a garden salad, a thick piece of ham, sweet potato and baked beans.  A large variety of delicious desserts was provided by the Ladies of the Sacred Heart volunteers.   A concert by the  Village Big Band followed the dinner.  Knight and keyboard player Steve Fetcko was the liaison with the band which featured Dave Major and Maureen Morgan as vocal soloists.
There was a number of activities prior to the dinner itself, including the auctioning of certificates donated by businesses for the Campaign for People with Intellectual Disabilities.  Working with Milt Spaniel, Bill Nosek was called upon to facilitate this function.  Bids ranged from $15 - $300 to wrap up the campaign.  A large blanket with the Knights of Columbus emblem was also auctioned.  A 50/50 drawing coordinated by Bill Hartnett netted six $30 awards for the winners.  The ham sales fundraiser was also kicked off with information and order forms available at the tables.
Council Director Gary Wolfer chaired the event, handled most of the publicity, and also served as its master of ceremonies.  He had a good group of volunteers to assist in preparing for and implementing the event including: ticket sales were managed by Bob Bowman with assistance from Gordon Wilson and Dave Witchger (others to be named); hall decorations were coordinated by Ruth Wolfer with help from Dottie Asten; hall preparations and set up were handled by Dick Biddle, Bob Bowman, Dave Johnston, Mike Kerwin, Bill Roe, Bud Runshang, Steve Schramer, Mike Welsh, and Dave Witchger; dessert preparations were coordinated by LOSH President Barb Potter with help from Beverly Abbott, Nancy Froning, Ruth Kerwin, Becky Roe, Pat Widlowski, and Ruth Wolfer.
Working with cook consultant Rick Hiemenz, Jack Widlowski led the kitchen effort with great support from Bill George, John Lucas, Jim Passe, Chuck Ralph, Tony Raymond, Dave Struthers,  Ed Voss, Jack Wallisch, and Ron Wilging; Ron Cuba and Terry Theisen handled the refreshment center; MIke Miller designed the promotional literature; and, John Bodensteiner did the photography.
Post-event clean up was done by Don and Beverly Abbott, Bill and Kathleen Nosek, Milt and Janice Spaniel, Norm and Virginia Vereecke, and Gary and Ruth Wolfer.  Laundry was taken care of by Kathleen Nosek, Janice Spaniel, Virginia Vereecke, and Ruth Wolfer.
With ticket sales of $3,095 and the auction of a KC blanket for $125, total receipts were $3,220 with expenses of $1,252 for a profit of $1,968.  Adding in the receipts from the 50/50 sales and the refreshment center will bring the net profit (preliminary estimate) to about $2,400.
Pictures of the evening can be viewed in
Photos
.
The Knights' annual fall fest was held Friday, October 25.  It was a great success with 220 tickets sold, especially given a competing all-day fundraiser at St John's School in Hot Springs and a concert at the Woodlands.  The Fall Fest has a long history of being one of the Council's primary fundraisers.  Petit Jean Meat Products in Morrilton has been a supporter for several years and this year donated 75 lbs ($290 value) of ham for the event.
with: $6,647.35 from five gates and three business locations; $4,660 from 114 individual knights; $5,325 from banks and businesses; $1,000 from an anonymous donor; and, $325 from 15 knight widows. 

The four Arkansas beneficiaries of this campaign selected by the Council include:

First Step

($3,428) and

Abilities Unlimited

 ($4,307) in Hot Springs,

Camp for the Blind

$1,720), and

Special Olympics

($5,175). The State Council's portion (15%) will go to

The Arc

in Little Rock.

There was a total of 123 knight volunteers involved with 16 working more than one time slot Friday - Sunday. NIneteen knights were also involved in directly soliciting banks and businesses.  A special thanks goes to the 18 spouses of knights who helped with the campaign.  In most cases, the women worked with their knight, but a number volunteered because their spouse could not.

Knights personally contacted many local and area businesses and received donations from 52 of them as follows: ($250+ donors are listed bold) American Mortgage, Annie's Accents and Accessories, Beckwith Visions Florist, Brown Bag Bistro,

Bushee Balboa Drive Storage

, Carriage Custom Homes, Century 21 HSV Realty,

Chambers Bank at Ponderosa & Village Square

, Debra's Restaurant,

Diamante Country Club

,

Diamond D's Sports Bar & Cabaret

, Dogwood Tree Hallmark, Edward Jones, El Padrino Mexican Restaurant,

Eyecare Specialties

, Fiesta Bowl,

First Arkansas Insurance

, First National Bank, Good Spirits, Great Wall Buffet Chinese Cuisine, Greg Rogers Barber, Home Plate Café, Hot Springs Village Day Spa, Hot Springs Village Real Estate, House of Liquor, Jensen's Tire & Service, Kendall's Barber Shop & Jenifer Rose Salon, Last Chance Lakeside Café, Lefler Dental, Ligon Consulting, M & R Sarver Construction, Malt Village Homes, Marriott Wealth Advisors, McCann's Shell & Auto Mart, Pedro's Painting LLC,

Re/Max of Hot Springs Village

,

Regions Bank,

Rocky's Barber Corner,

Sarver's Construction/Fiesta Bowl/Good Spirits

, Sew Perfect,

State Farm Insurance

,

Summit Bank

, Terminix Inc, Terrace on the Green, Threading Lightly, Tomorrow's Fitness Center, U S Bank,

Village Health Marts

,

Village Movers Inc

,

Village Voice Newspapers

, Village Wine and Spirits, and Village Yogurt.

Click on

Photos

for pictures of the event

By any measure, the 2013 Campaign for People with Intellectual Disabilities (CPID) co-chaired by Chris Gleason and Milt Spaniel and conducted October 4-6, was a great success.  With the expansion of the in-person business solicitations this year, the gross total is $17,957

On Tuesday, October 15,

Monsignor Scott Friend said "grace" before dinner, and the conversation started with much enthusiasm, frolic and fun.  The dinner began with a tossed lettuce salad with strawberries and strawberry dressing along with butter and golden brown crusted bread rolls.  This was followed by the main entreé of a Hungarian beef Guloush dished over egg noodles with asparagus wrapped in prosciutto.  The meal was served with a fine Bardolino red wine and was followed with an ice cream brownie dessert.  The meal was plated and served to each of the dinner guests. 

All in all, a very nice evening.



knights Tony Cifelli and Fred Jungers prepared and served a special  dinner for the seminarians at the House of Formation in Little Rock.  Father Ruben led the seminarians into dinner at 5:30pm following their evening prayers.  The committee representing Council 10208 was comprised of Fred and Joan Jungers and Tony and Marilyn Cifelli.  There were 15 place settings with eleven seminarians and their mentors plus the four committee members.

Overhearing this conversation, knight Dan Murphy immediately thought of his former card playing friend and brother knight, Frank Cirzan, who died in late 2008.  Frank had remained very active in his later years by running his battery-powered scooter around the neighborhood.  Dan approached Frank's widow, Ruth, to learn the status of the inactive scooter.  Ruth was willing to donate it to Monsignor, but cautioned that it needed some work to make it workable.

Dan recruited his golfing buddy and former Air Force Thunderbird mechanic, Scott Krantz, to pick up the scooter with his trailer and determine the feasibility of reconditioning it for service.  Meanwhile, Bob checked with the Knights of Columbus Council leadership to pay for the repairs, if the cost was reasonable. His request was approved with the understanding that the scooter would remain in the facility for use by its residents after Monsignor Malone no longer needs it.  The money will come from the 50/50 fund.  After purchasing two new batteries and making a few adjustments, Scott was tooling up and down his driveway on the scooter to be sure it was functioning properly and safely for Monsignor's use.  It passed the test.

Subsequently, Bob set a appointment with Monsignor Malone to bring the scooter on Saturday evening, October 28.  Bob Honzik, Scott Krantz, Dan Murphy, and John Bodensteiner delivered the scooter to Monsignor and gave him an orientation on its use, which included using the elevator to get to the facility's chapel and kitchen.  He was very pleased with its functionality and ease of use in his environment.

Before leaving Monsignor for the evening, the visitors (with the Texas A&M and Razorback game in the background) received a tour of Monsignor's apartment, whose previous occupant was Bishop McDonald.  During the conversation, Monsignor talked about his friendship with Jerry Jones.  He also showed a photo on his phone taken with Johnny 'Football' Manziel.  He sure has his contacts!  He also shared some of his future pastoral commitments as well as a planned trip to Idaho in the near future. 

He thanked the knights, wished them a safe journey, and gave them his blessing.

Pictures can be seen in

Photos

.

As Monsignor Malone's mobility seems to become more of an issue for him, Bob Honzik observed in a conversation with Monsignor that he was interested in getting a scooter to assist in getting around in the Fitzgerald Hall on the Little Rock Diocese's St John's Center.  Bob did some research and subsequently had a discussion with Ed Cudworth about the options available to assist Monsignor.

Sonja relates the story of her cousin, Alyce.  Her desparate health situation  was brought to the attention of the knights last spring as she sought prayers and support.  

After Alyce was born, her family struggled with some health issues until they discovered that she had cystic fibrosis.  After many years of managing her medical condition, Alyce starting showing signs of diabetes and a few other medical problems associated with cystic fibrosis patients.  Time had taken a toll on her young body. 

When she turned 11 years old, her journey in and out of the hospitals began to become more frequent.  She was constantly on antibiotics, always ran a fever, had to have a feeding tube because she couldn't eat, and the list continued.  Never one to complain, she watched the other kids running around the yard, but she knew she wasn't strong enough to keep up.  This past year, she was taking her oxygen tank to school and her bouts with infections were more frequent and her recovery time was much more difficult.  The doctors had told her parents that she would need a lung transplant, and the reality of it all came crashing down in the spring of 2013. 

By the grace of God, Alyce ended up in Houston being told that it may take several months to find lungs for her.  The doctors were not giving them much hope, because they couldn't keep her healthy enough for the surgery. 

Within a week of her being there, two sets of lungs ended up matching her needs and she underwent a double lung transplant.  Two days following surgery, this little Cajun girl was walking down the halls on her road to recovery!

She spent a few more weeks in the hospital and then had to stay in Houston for three months to make sure her transplant would be successful.  She would frequently be tested and meet with her doctors.

I am so excited to report that she is now working her way through her freshman year of high school and has not stopped moving since she came home!

She is thriving and growing into a beautiful young lady! 

Thank you to the knights for your prayers, financial support, and concern for my cousin.  You make a difference.

Through arrangements made by the Arkansas Knights of Columbus State Council, Council 10208 and Sacred Heart of Jesus hosted an image of the Immaculate Conception that is currently traveling throughout the state.  It arrived on Friday, October 11, from Texarkana, and it will be taken to the Hot Springs Council on Thursday, October 17.  While at Sacred Heart of Jesus, it will be on display in the narthex of the church.

Father Elser had a special 9:00am Marian Mass on Monday, October 14.  About 150 knights and parishioners attended this special mass with the attendance augmented by a Ladies of the Sacred Heart monthly meeting which followed.  

Background

:

Continuing a decades-long tradition, the Knights of Columbus launched its fifteenth international prayer program in August.

Tis new program, centering on the Immaculate Conception, was announced by Supreme Knight Carl Anderson at the Organizational Meeting of State Deputies in New Haven, Conn.

Since the first prayer program began in 1979, more than 16 million faithful have participated in the Knights' sponsored holy hours.

This year's program marks the second time the Order will hold a program consecrated to the Immaculate Conception, with the first program held from 1981-1982.

Using an image from Notre-Dame de Quebec in Quebec City, the Order commissioned nearly 100 icons of the Immaculate Conception at its international convention in San Antonio last August. The icons will travel throughout the world under the organization of local Knights' councils, which will present prayer programs with the icon for their parishes and communities.



Chairman Hans Purkott worked tirelessly for the fifth straight year to make this a success.  Ralph Melenson helped publicize and coordinate the event in the Village.  Both the pre-event and the on-site volunteers together with the Lake DeGray Golf staff made it an enjoyable venture.  The St. John's School staff also contributed by coordinating both the casino hole and the beer cart with income of $426.00 and $313.55, respectively. 

Thanks to the Council 6419 tournament fundraising committee, there were prizes for every golfer. The minimum prize was $25.00 in gift certificates from local restaurants. David Myers again donated 16 sets of German steak knives with a $100 retail value for each set.  A list of all the sponsor/donors was in the three Catholic Church Bulletins on August 25. 

The Knights of Columbus Councils in both Hot Springs Village (10208) and in Hot Springs (6419) and all of this annual Charity Golf Tournament's loyal sponsors raised $6,400 for St. John's Catholic School.  This is a significant achievement, because twenty-one fewer golfers participated in this year's tournament due to a competing event at the Hot Springs Country Club.  The scramble was played at Lake DeGray Golf Club on August 24.